The Team
DR. ETIENNE POTGIETER - Principal Dentist
After graduating with a degree in dentistry from the University of Pretoria in 1984, Dr Etienne Potgieter spent two years doing compulsory military training as a dental surgeon in various rural areas of South Africa and Namibia. He then joined a practice in Pretoria, which specialised in fixed crown, bridgework and removable dentures. Offering various sedation techniques for nervous patients, the clinic had a very practical approach with laboratory technicians' onsite. In 1990 Etienne started working as a dentist in Putney and later that year a practice in Hastings. Both surgeries performed all general dental services but specialised in conscious sedation for nervous patients and cosmetic work such as tooth whitening and veneers as well as crown and bridgework.
During this time in Putney, Etienne met his wife, Adre, they were married in 1998 and had two children, Jonty and Patricia. The Potgieter family later moved to Strand, Cape Town and in 2007 their third child Etienne Jnr was born. During their time in Cape Town, Dr Potgieter completed a two-year postgraduate course in Implantology at University of Stellenbosch. On their return to Putney in 2009 they started Gentle Dental Putney.
Etienne and Adre eventually made the decision to bring their family home to South Africa, and start up Paardevlei Smile Dental, which opened in March 2015.
The practice benefits from Etienne's extensive experience and disciplines.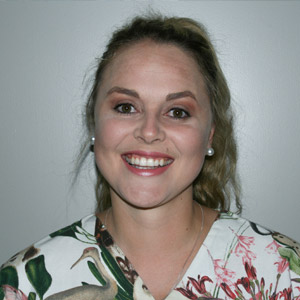 DR. LEANI RABIE - Dentist
Dr Leani Rabie finished her BChD Degree at the University of the Western Cape in 2014. She did her community service as dentist in Upington, Northern Cape.
As from January 2016 she practiced as dentist at Panorama Dental, Cape Town where she gained experience in all fields of general dentistry. Leani is always open for a new challenge and has a predilection for cosmetic dentistry and oral surgery. As Paardevlei Smile Dental offers her the opportunity to broaden her experience, she joined our practice part-time during 2016 and be full-time part of our team as from January 2017.
Leani has always been complimented as a friendly and dedicated dentist who quickly gained a huge client base with her bubbly personality.
Leani was born in Pretoria but raised in Oudtshoorn, Western Cape and is one of 4 children from a musical family.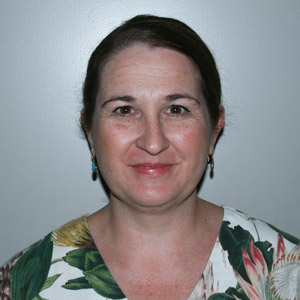 LIZETTE MAPSON - Aesthetician
Lizette comes from Newcastle, Northern KZN. She completed the first year of a BSc degree, but soon realised she wanted to do something different and then decided to study beauty therapy the following year. She completed a three year Higher Diploma in Somatology from the Potchefstroom Academy for Health and Skincare Therapy. She has a National Diploma from SAAHSP and an international qualification through CIDESCO. This internationally recognised diploma enabled her to work abroad; she therefore decided to join Steiner Transocean in 2002 as a skincare therapist onboard the Ocean Princess Luxury Liner. Working on board these floating hotels was a wonderful way to gain work and life experience, meeting many people, experiencing different cultures and seeing different countries, from the beautiful Caribbean Islands, Panama and Canada to breathtaking Alaska.
After meeting her husband, Lizette then returned to South Africa and settled in the Strand where they started a family and had two kids.
There she worked at a top end salon, Salon Anandie for six and a half years, after which she decided to setup a home-based salon to allow her more freedom as a mother.
Now that they are old enough, she has decided to join Paardevlei Smile Dental where she is eager to share her skill and knowledge with the exciting world of medical aesthetics and in turn learn more from the dental team. She is excited to be part of a dynamic team who want to share their knowledge and expertise.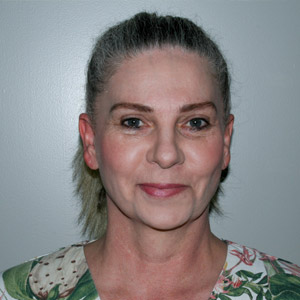 MARIETJIE DU PLESSIS - Practice Manager and Receptionist
Marietjie has extensive business experience in many fields. She has been with us since the start up of Paardevlei Smile Dental and runs a tight ship. She mans the phone and will offer empathetic and efficient help to any query you might have.
MEGAN SMITH - Dental Assistant
Megan was born and raised in Eersterivier, Cape Town. She matriculated in 2012 and thereafter joined a Dental Practice in Eersterivier as a receptionist. After three months in practice she started assisting the dentist and decided to do her one year Dental Assistant Diploma in 2014 at CPUT.
During the next two years Megan assisted the dentists at Khayelitsha CDC and Strand Dental Clinic and broadened her experience. In 2017 Megan joined our dynamic team as a dental assistant and contributed to creating a friendly environment to our patients.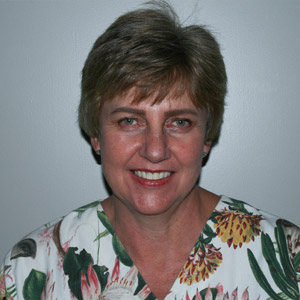 ADRI VAN ZYL - Oral Hygienist
Adri completed her studies at the University of Pretoria in 1984, she spent 4 years at a Government clinic, and since 1988 she worked in Dental Practises in Durban, Pretoria, and Port Elizabeth. She gained experience in general practice and Orthodontics.
She joined the Paardevlei Smile team part-time in 2016 and is available on Wednesdays, and Fridays. Adri will always advise and serve her patients to the best of her abilities, and experience gained during the past 35 years.